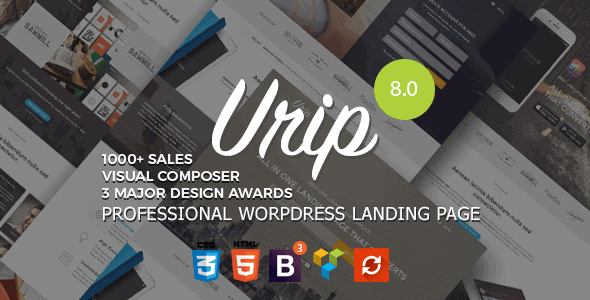 urip 8.6.3 Professional Wordpress Landing Page
File status:
Original. We don't give support or updates on this item.
Why choosing GPL Coffee?
Technical support (demo installation, activation, etc.): We have you covered with erroneous items. Just hit Report error button below and let us know what is the issue.
Unlimited usage: You can use the files on unlimited domains, thanks to GNU GPL.
Latest version available: Unlike most other sites, we update the items almost every hour. This item that you're seeing is of the latest version.
Clean files: We're super transparent about file source. We either provide original files that are downloaded from the developer or, wherever necessary, that are securely modifed without injected virus, backdoor or trojan.
High-speed download: Our files are served through amazon S3 distribution, which means "blazingly fast!".